"

fa·nat·ic:

a person filled with excessive and single-minded zeal, especially for an extreme religious or political cause."

I don't think people really understand what a fanatic is until they meet an Alabama football fan.

Da Bears? You are nothing.

The Cubs? Pfft.

Red Sox? Please.

The fans of the University of Alabama are simply at another level of fandom. They eat, sleep and breath Alabama football, twenty-four hours a day, seven days a week, fifty-two weeks out of the year.

Unless you have experienced it, you have no idea.

It is not enough for a Bama fan to have a t-shirt. He must have a Bama hat, Bama shoes, Bama socks and Bama underwear. Their trucks must be maroon with Bama plastered all over it, just in case you might not know they are a Bama fan.

On Christmas Day, at a Bama fan's house. Kid:

"Deddy, do you think Coach Saban is opening his presents?

" Dad: "

Naw, he's too busy watching game film to open a present!

"

No joke, one time, in March of this particular year, an Alabama fan demonstrated to me a new blocking scheme Saban introduced to the team. I have a hard time thinking about college football in March, in general, and particularly about blocking schemes since I am: a) not a lineman for the University of Alabama and b) in my 50's. I couldn't have cared less. I didn't even feign interest. I didn't even pretend to listen. I did everything except take out my phone and check Facebook to show my disinterest. Didn't work.

I know they have won a billion championships. It is impressive.

Here's your average conversation with a Bama fan..

"Yeah, you liddle skools like Tennusee, Ahia State, and Jawja have your four to five star recruits. We have five star recruits that hand out towels. That's how good we are. Our front line is a bunch of seven hundred star recruits.
When Saban gets 'em, he coaches them up. Then when they go to the dorm to sleep, the ghost of Bear Bryant coaches them some more. They get two of the best coaches, and may I say, best human beans ever to walk on the face of the earth to coach 'em. Livin' Saban. Ghost Bear Bryant. I don't know why anybody wants to play us.

"

This week's picks!

Dang Dawgs vs Kenyucky:

That crash you heard last week was UGA coming back down to earth after a pretty great season so far. UGA made one big mistake in the game. They showed up. Auburn totally dominated the game-they did everything right and UGA did everything wrong. Everybody has a game like that. UGA plays Kentucky this week. Generally, that is good news. However, Kentucky is 7-3 this year, so they are not the pushover. UGA should win this game. They will.

Dawgs win Buzzy vs Dook:

Meanwhile, all of the nerds of Georgia rejoiced at Georgia Tech actually coming back and beating Virginia Tech. This week, the Bees take on Duke. Duke is having a Duke-like year.

Tech wins
Meecheegan vs Wesconsen:
One of the side effects of UGA's loss to Auburn is that it brought Wisconsin back in to the FBS Playoff picture because WE NEED TO HAVE SOMEBODY FROM THE MIDWEST IF NOTRE DAME IS NOT IN IT. (This joke works really well if you imagine somebody from ESPN running around in circles screaming it.). Wisconsin is the last great hope of The Big Ten to make the playoff.
Wisconsin wins.
Non Texas Aggies vs Let's Talk Dirty in Hawaiian:
Not a lot of people know this, but
This Week's Picks
does requests. This request came from Sin City itself, Las Vegas, Nevada. This reader requested the Utah State Aggies versus Hawaii to be reviewed. Since I know ZERO about either team, I went to the INTERNETS and discovered the motto of The University of Hawaii is
"Ohka noka whatta setta knocka-rocka-sis-boom-boccas
". Hawaii has won three games. Utah State has won Five. For that reason, I'm picking Utah State to win. Plus, the reader sent me a Utah State t-shirt.
Aggies wins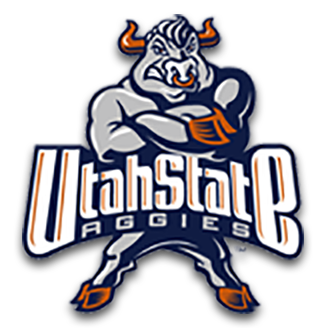 Kennesaw State vs Monmouth:
This is probably the most important football game in the history of football. Kennesaw State, which did not have a football team for most of the Obama Administration, will be playing to WIN THE BIG SOUTH CONFERENCE and go the FCS PLAYOFF. On top of that, The Owls have the greatest trophy: The Turnover Plank. This is simply amazing. It is making me verklempt. You can talk among yourselves while I regain my composure. Here's a topic: The Partridge Family were neither partridges nor a family. Discuss.
My Beloved Owls win
The Turnover Plank: The Coolest Thing Kennesaw State Ever Did